A New Opportunity for Rigid Luxury Boxes: the Valdobbiadene wine region celebrated as a UNESCO World Heritage Site.
Italy is known for its beautiful landscapes as well as for its diverse historical and gastronomical heritage. The most recent attestation to this fact is the honouring of the wine growing Valdobbiadene region as a UNESCO heritage site. The prestigious accolade is likely to attract a higher rate of visitors who are seeking an authentic wine tasting experience in the heart of a unique and breathtaking natural scenery.
Positioned with the sea on one side and the Prealps on the other, the rolling hills of Valdobbiadene extend from east all the way to west. Walled towns, medieval castles and classic architectural treasures are nestled in the green hills among the world-famous vineyards. On the northern slope there are luscious woodlands, while the south-facing slope's vineyards enjoy fantastic exposure to sunshine.
The hills of Conegliano and Valdobbiadene are also where the well-known Prosecco bearing the same name is produced. Thanks to the microclimate of mild temperature and breezy conditions, the grapes are able to dry quickly after heavy showers in the summer, while ancient soil gives rise to a rare grape variety known as Glera which has been harvested in the region for over three hundred years.
With various wine tours and walking tails immersed in the rolling hills on offer, it will come as no surprise to any visitor that they are in a region recognized as UNESCO world heritage site. The exceptional aromas and flavors of Valdobbiadene extend to other gastronomic delicacies rotating with the seasons, making it an attractive agro-tourism site throughout the year.
The UNESCO award is also a well-deserved boost to the region's already-booming wine economy, which is sure to benefit from the growing awareness of its natural treasures. This increased international interest in the region's wine presents an untapped opportunity for the market. With wine tourism only likely to increase, the wine segment needs to meet new competitive demands, from the presentation through to the premium packaging of wine products.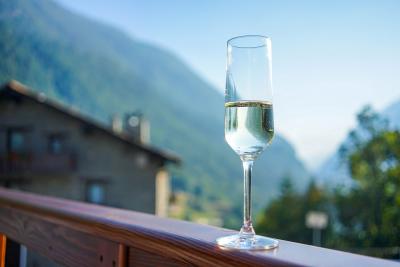 A new market opportunity
Wine-loving tourists often make the journey from far destinations to sample their beloved wine surrounded by the land where it was harvested. Given their enthusiasm, they typically come with high standards. This requirement for luxury extends from the quality of the wine product to its outer presentation, with buyers known to pay keen attention to packaging materials.
Importantly, the packaging is also designed to be functional. Eventually, after all, tourists like to travel back home with their high-end bottle purchases. That's especially where the importance of packaging comes in to cater to tourists' needs for practical solutions that meet premium aesthetic standards.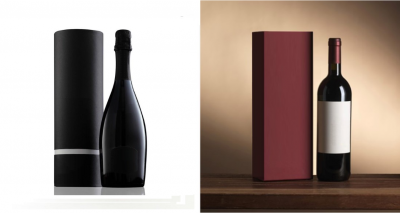 Emmeci's luxury wine box solutions
High-end materials like top-quality paper and cardboard are key not only for aesthetic purposes, but also because they are rigid enough to preserve valuable wine bottles during transport. Thanks to Emmeci machines, it is possible to produce rectangular, square-shaped and cylindrical rigid cardboard boxes which can perfectly fit bottles, both in horizontal and in vertical position.
The range of decorative features of wrapping paper is very wide, from different colours and patterns, to enrichments such as embossing and matte or shine effects.
On one hand, the new high standards of consumers engaging with the premium packaging segment mean more competitive thinking when it comes to marketing a product. On the other hand, it also means new opportunities to impress buyers with luxury packaging they can appreciate on every level.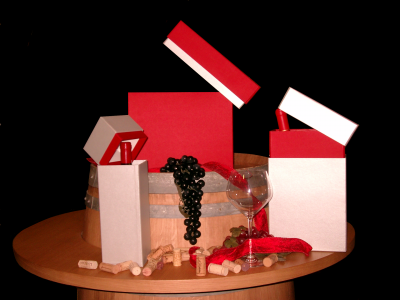 E-mail us to talk to us about how to find the best solution for your business
For more insider packaging tips and exclusive industry updates, be sure to follow us on LinkedIn