MC119, the latest Emmeci mitering machine
What we like most is to create something innovative, to make our customers' job easier. For this reason, a continuous research and a constant teamwork let us to increase Emmeci portfolio with a new ancillary solution. We are talking about the MC119, a mitering machine equipped with the most advanced technology, able to cut paper in the corner through an absolute perfect processing technique.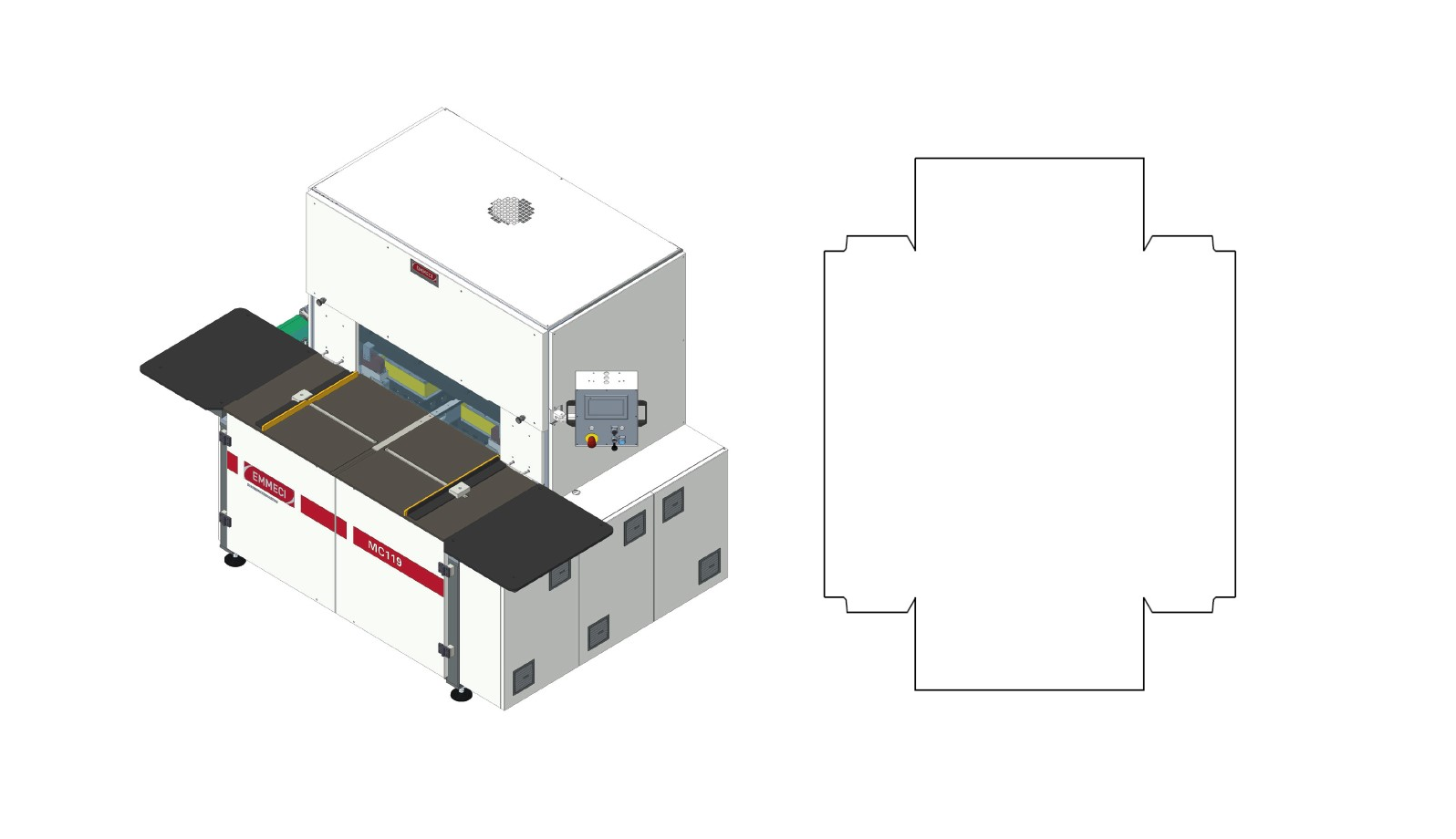 The MC119 distinguishes itself for many specific characteristics.
Thanks to the moulded profile of the blade, the resulting paper cut is very similar to die-cut, allowing also the highest-quality box wrapping.
Moreover, the die-cut is simultaneous on two different corners of the sheet: easier, quicker, smarter.
Then, in order to make it customizable and to meet customers' needs, the blade positioning for the paper cut is adjustable - according to cardboard thickness, up to a paper-cutting depth of 250 mm.
In addition to offering a totally automatic size change, what represents the flagship of MC119 is the possibility to have a customizable sheet profile.
Finally, MC119 is also provided with a paper waste extraction system: through a collection belt, extra-material is conveyed into a container.