The new 2019 wave: luxury cylindrical boxes
A new wave of cylindrical boxes in Perfume & Fragrances, Home & Personal Care, Wine & Spirits
In a society which is focusing on good taste, the attention to details and the careful selection of materials are fundamental aspects for the realization of top-quality products.
Meeting customers' expectations is particularly important when it comes to top quality products; in order to reach this purpose, even the smallest single aspect and detail of the product must be considered carefully.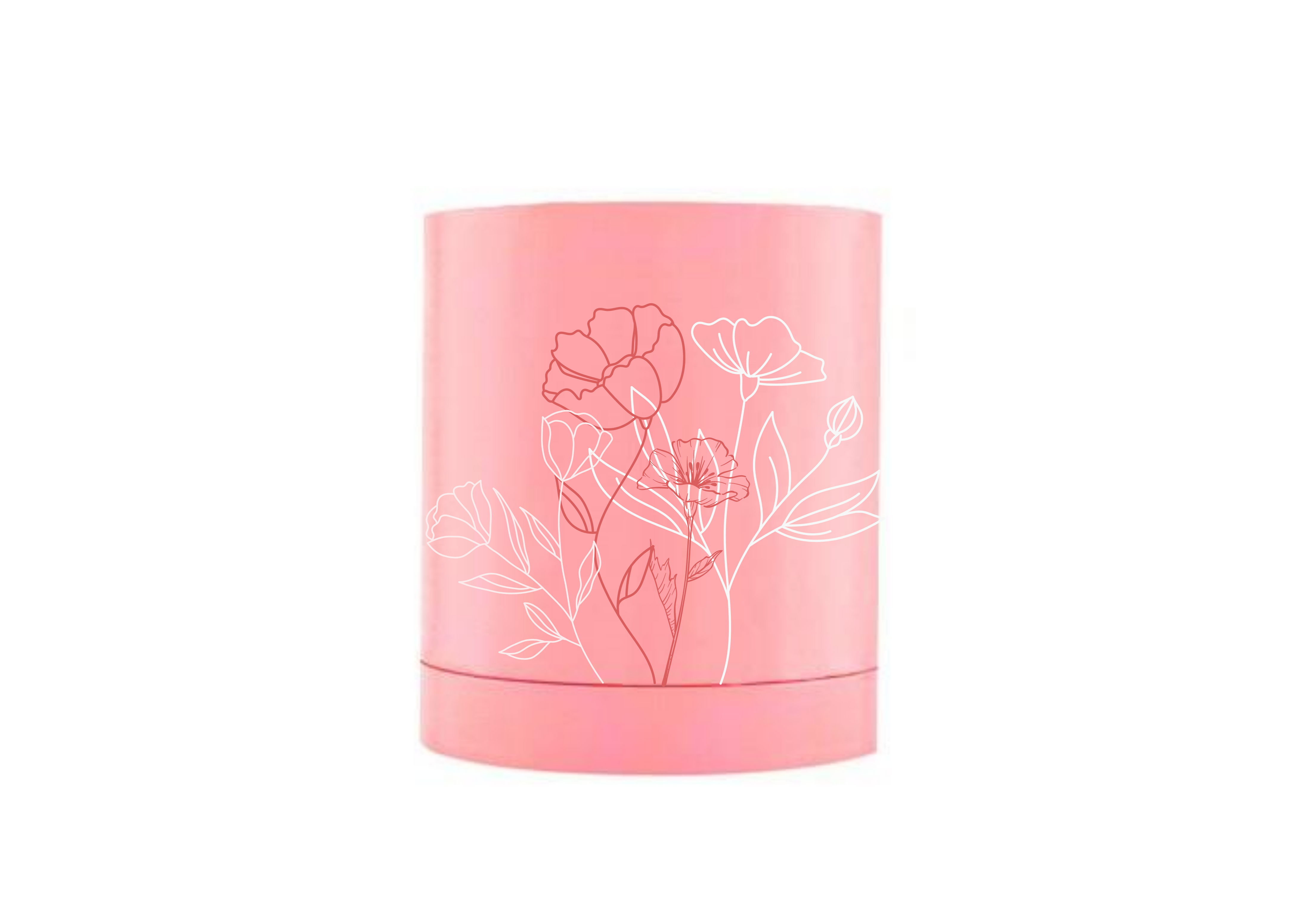 More than just packaging
In the Luxury sector, high-quality packaging is of essence: an elegant, refined and well-designed box stands out, grabbing consumers' attention and enhancing the value of the product. For this reason, the rigid box has a fundamental role: it is the product business card and it also increases in value, reinforcing the brand equity. Far from being only a case, packaging acts as carrier for useful information about the product's worth, price and purpose: it reflects product quality.
Across the wide range of luxury packaging available on the market, rigid boxes play a key role thanks to their ability to adapt to the ever-changing market trends. In the luxury packaging industry, new styles emerge constantly, from one year to another. Among key trends for 2019, the production of round rigid boxes made of paper and cardboards is increasing in demand. This particular kind of boxes is becoming really appreciated and growing in popularity due to various practical and stylistics reasons.
Rigid round boxes: green and eco-friendly
Consumers are showing great interest in sustainability, demanding environmental-friendly packaging and sustainable materials.
Paperboard has been the main material used in luxury packaging in 2018 (42%,) followed by glass (30%), plastic (15%), metal/tin and leather/textiles.
It goes without saying that, due to this tendency, it has been observed a higher request of round rigid boxes made with cardboard and paper, instead of the more popular and well-known tin and plastic round containers.
That is because the cardboard round rigid boxes better respect the eco-friendliness principle: they are green, almost completely recyclable – including the inner support, commonly made of plastic, which is being replaced with cardboard.
Furthermore, cardboard round rigid boxes respect the transparency concept, avoiding wastefulness. Thanks to their high-quality, solidity and aesthetically pleasant look, the boxes can be reused in different ways and considered as a product itself.
The importance of design and visual appeal
Design, quality and visual appeal are crucial determinants for the Luxury sector, with packaging serving as the face of the brand.
Round cardboard rigid boxes a sophisticated and innovative solution, thanks to their ability to enhance the products' aesthetics: their basic, but unique and polished shape is the perfect combination of elegance and simplicity.
Furthermore, premium cardboard round boxes appeal not only the eyes of the customers, but their sense of touch as well. Thanks to the selection of top-quality paper to wrap the boxes, consumers will be surprised by the smoothness of the paper and by the sleek elegance of the boxes, that perfectly compliment a luxury experience.
A wide range of target markets
The use of luxury cardboard round rigid boxes is growing in a wide range of market segments. These boxes are very suitable for the packaging of jewellery and watches, and accessories as hats, gloves and belts. Its unique shape more heavily attracts the consumer compared to the square and rectangular box.
Within the Perfumes and Fragrances segments, it has been observed a trend in the production of round bottles as primary packaging. It comes naturally that the perfect boxes to contain such bottles are the round ones: they allow a perfect fit of the product. This also implies a wise optimisation of the box space, which will be totally filled up, with a positive impact on material waste.
Cylindrical rigid boxes are also suitable for Home Care products such as candles, rooms fragrances and dried flowers: the cylindrical shape enhances the products' qualities, which will seem to be offered in a treasure chest.
The same goes for Personal Care products like talcum powder, body-creams and lotions, and cosmetics: thanks to the round box, the products design will have an increased value and it will be absolutely appreciated!
A trend you will fall in love with
Furthermore, round rigid boxes are also highly used in Wine & Spirits market segment.
Thanks to their stability and through the support they contain, round boxes will surround completely the bottles, attaining a double use: in addition of being the product packaging, they also are the perfect choice to protect it.
The premium cylindrical rigid cardboard box represents the new trend of 2019: due to its unique, innovative shape, and sophisticated elegant design, it is the perfect choice to meet consumers' expectation when it comes to luxury packaging.
To learn more about Emmeci cylindrical round rigid box equipment visit our website or contact us at info@emmeci.it.