Unboxing, a worldwide phenomenon
A new leading actor: packaging
"Packaging can be theatre, it can create a story", Steve Jobs's interpretation of packaging clearly explains its important role. (Why is Packaging important? The Ultimate Guide)
Thanks to the most leading figures such as Steve Jobs, packaging is considered by many companies the communication tool par excellence, a sales strategy as well as a way to let the company mission spread.
Differentiating from competitors through the use of distinctive features can represent the right turning point in a marketing perspective. For this reason, brands are focusing on the realization of flawless and innovative packaging, which also has to be highly recognisable.
Shape, colours, texture, wrapping, typefaces and graphics, are all tools that designer carefully select to capture consumers' gaze and to ensure brand identity.
So, choosing a product becomes an experience and the packaging an able and productive "silent salesaman", a precious communicating tool able to make an indissoluble bond between advertisment and brand. Evidence of this are all the advertising campaigns which emphasize not just the product, but also the box: packaging is not just considered anymore a marginal or background character, but rather it has become the leading actor.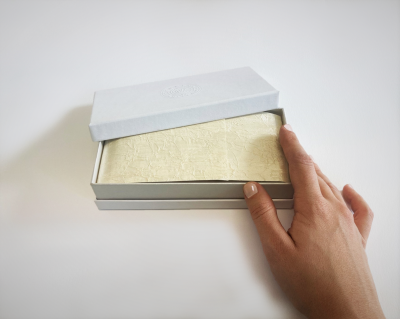 Packaging as an aesthetic pleasure - not just from Western point-of-view
In the Japanese culture, packaging is a cultural element, a part of the history and tradition, and a real art-making - expressed with the word "tsutsumi" (つつみ), which indicates "The art of packing up".
"Tsutsumi" has a different meaning beside the Occidental idea of packing to "not unveil, to hide" a gift: in Japan, wrap is made to protect, decorate and enhance it.
Since ancient time, great care has been taken in the choice of materials used for packaging: simplicity, sobriety and elegance have Always been essential characteristics. Traditional colours are pale, soft and neutral - rarely eye-catching, favourite materials and natural and simple, and design absolutely minimal.
In light of what above, how are the products presented? Regardless of their price and value, packing is realised with meticulous care and with quick and fast gestures. It is fundamental that every single detail is absolutely flawless.
At the basis of tsutsumi there is therefore the aesthetic pleasure experienced in admiring the perfection and elegance of the package, without the haste to unwrap it, but enjoying every single moment of the unpacking. (L.Canovi, "Tsutsumi: l'arte giapponese di impacchettare le cose)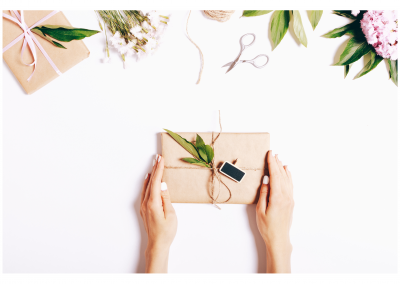 A matter of "social" empathy
The increasing use of social media has led a new way of doing advertisment and how to perceive it, based on "electronic word-of-mouth" (eWOM), direct feedbacks and user-generated contents. Video, pictures, posts, IG stories, are just some of the tools used by social influcencers to show their last purchases or gifts received by brands.
Starting from the unpacking moment, the "Unboxing", they reveal and comment every detail of the product discovery, focuing on: boc materials, design and texture, to then reviewing the product itself. Direct feedbacks, cleverly perfomed from the eye of a consumer.
Each post has proven to reach thousands of people and to quick obtain millions of clicks and views. Moreover, it fostered a trend able to attract great attention from the major giants of the Electronics, Fashion and Cosmetic sectors, which have decided to invest in this strategy aiming to surprise and delight consumers with a more spontaneous, dynamic and flexible virtual advertising, and to attract new targetrs and push conversions to the maximum.
Unboxing manages to get countless support (and incredible results) from the younger generations, especially the Millennials and the Generation Z - difficult to achieve with other types of advertising.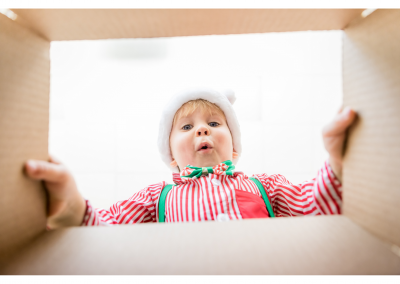 Why Unboxing is so popular and followed
Receiving a gift is joy, unpacking it is magic, pure curiosity and the trepidation of waiting: "What does it contain?". Moreover, according to a study from the early 90s, a gift is more appreciated if received inside a package. (Howard, D. (1992). Gift-Wrapping Effects on Product Attitudes: A Moon-Biasing Explanation. Journal of Consumer Psychology, 1(3), 197-223).
Unboxing videos seem to trigger the same kind of sensation in the viewers, who pay attention to the moment of unpacking almost as if they were doing it themselves - and they can't wait to do it!
We can affirm that, thanks to this particular phenomenon, brands have the possibility to reach consumers' needs and to fully satisfy their expectations.
In fact, through an Unboxing video, it is possible to focus viewers' attention on all the aspects of the purchase experience, giving quickly the answers they need - product's value is in line with its price - How is it presented? Is there a great attention to details? - and keeping alive that burning curiosity felt when unpacking a gift.
Therefore, packaging has a new additional role: it is not just the product's protection and the identity element of a brand; it is also a communication channel between brand and consumers and a tool for a winning advertising strategy. Both in the "real" and in the "virtual" world.
In one of his most famous quotes, Steve Jobs affirmed that "Innovation distinguishes a leader to a follower". In the packaging sector as well, innovation is the key to create a winning product.
Emmeci is the starting point to create something special and unique: thanks to our state-of-the-art technologies, realizing luxury rigid carboard wrapped boxes has never been easier.